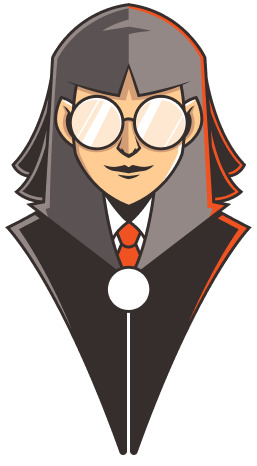 The Geeky Team
Over the past few years, the tabletop gaming industry has taken a leap forward in terms of components and artwork. However, when it comes to translation and localization, there's still no quality standard.
Our mission is to create and maintain a professional standard for board game translations. Your rulebook is the first thing a new customer sees when they open the box. Together, let's leave a great first impression.
Jo Lefebure
founder & ceo
jo@geekypen.com

Education:
‍Master's Degree in Translation (NL, EN, IT) – Artesis (Antwerp, Belgium)
Freelance translator since: 2005
Favorite game: Detective: City of Angels
Paulina Gerding
project manager
paulina@geekypen.com

Education:
‍Master's Degree in English Studies – SWPS (Warsaw, Poland)
Postgraduate Sworn Translations – SWPS (Warsaw, Poland)
Freelance translator since: 2012
Favorite game: Mage Knight
Matthieu Emont
customer representative
matt@geekypen.com

Education:
‍Master's Degree in Literary Translation – ITIRI (Strasbourg, France)
Freelance translator since: 2018
Favorite game: Scythe

our geeky
LINGUISTIC leads
We take great care in cultivating our network of professional freelance translators, editors and graphic designers. Our team currently consists of over 80 freelancers we carefully selected after an extensive vetting process. They include translators, proofreaders, editors, graphic designers, project managers and voice artists.
Finding translators with the perfect profile is no easy task. That's why The Geeky Pen also provides training for professional translators who want to enter the world of board games. Our most experienced translators act as Linguistic Leads who train and assess new recruits according to the style guides and glossaries we've developed for each language.
we'd love for you to
Join our team
Think you have what it takes to be a board game translator? Then we'd be delighted to talk to you!
The only requirement we have is that you need to have a linguistic degree. Style and jargon can be taught, but true language skills require a formal education, and that's something we can't give you.
We're also constantly on the lookout for experienced editors and graphic designers! If you think you fit the bill, feel free to send us your cover letter and resume at talent@geekypen.com. Make it geeky!