How we can help you
The shortest path to a quality board game translation is filling out this form.
This geeky project of yours… What's it all about?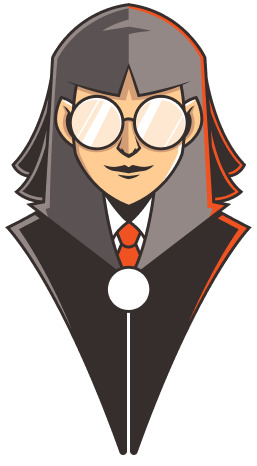 Contact info
The Geeky Pen
Ooilamstraat 47
9000 Gent, Belgium
or say hello on social media
What our Clients say:
The Geeky Pen works fast, and well!
We often rely on them for translations from English (or French) to Dutch.
Jessica P. - Asmodee Belgium
What our Clients say:
We are very happy that we chose to work with The Geeky Pen
for the editing and translation of our first game GigaWatt.
They made our lives so much easier, were very flexible and ensured a quality result.
Looking forward to our next project together!
Milo v.H. - Play for the Future
What our Clients say:
The Geeky Pen is a convenient and professional translation service.
The fact that they are specialized in board games only puts a cherry on top of their good work ethics and professionalism.
David E. - Devir
What our Clients say:
TGP's attention to detail, consistency, and efficiency are unparalleled.
I love working with these folks!
Walter B. - Arcane Wonders
What our Clients say:
Professional translation with DTP processing in one house, that's what you want.
Michal S. - Albi
What our Clients say:
The Geeky Pen not only helped us translate our games into various languages, but also to reassess our own localization processes!
Flo d.H. - 999 Games
What our Clients say:
Many games at Piatnik have had countless 'shaky' translations over the years.
A good translation is paramount for the success of a game, while a bad translation can bury it. I have come to realize that board gamers really appreciate a solid translation, and that's why I'm glad we found a team that specializes in our field.
Robert H. - Piatnik
What our Clients say:
Quality, responsiveness, quality! Thank you! 🙏🪓
Antoine R. - Lumberjacks Studio
What our Clients say:
The Geeky Pen team is very professional, available, quick and efficient.
They're not just translators, but also players.
They don't hesitate to ask questions and - if necessary - offer solutions.
Etienne E. - Geek Attitude Games
What our Clients say:
I met with Paulina in Essen, and she was awesome! I loved everything about your presentation, and it is obvious that your team understands and loves games.

Jason E. - Dyce LLC

What our Clients say:
We have worked with The Geeky Pen on multiple projects at the same time. They have met all deadlines and provided us with quality proofreading and translation services, thanks to their excellent communication, organizational skills, and professionalism. We will definitely work with them again!
Josée G. - Synapses Games